Taiwan's Foxconn unveils more electric vehicle prototypes
TAIPEI: Taiwanese tech giant Foxconn unveiled two more electric vehicle prototypes on Tuesday, including a pickup truck, saying commercial production on two other designs would start later this year.
The world's largest contract electronics maker, Foxconn already plays a lynchpin role in assembling gadgets for a host of top international brands including Apple's iPhone.
The company has moved to diversify beyond electronics assembly and embraced the competitive but rapidly expanding EV business, unveiling three concept cars last year.
Foxconn chairman Young Liu showed off two more prototypes at Tuesday's media event in Taipei — a sporty hatchback dubbed the Model B and a pickup, the Model V.
He also announced that commercial production would start by the end of the year on the group's previously unveiled electric bus and a family sports utility vehicle.
"Foxconn has cut in half the design time and reduced development cost by a third in taking an EV from concept to production-ready," Liu said.
Foxconn plans to do with electric vehicles what it did for gadgets — become a go-to contract builder.
Its strategy is to construct vehicles for clients rather than sell them under its own name, using the prototypes as a guide.
"I hope one day we can do Tesla cars for Tesla," Liu told reporters, adding that Foxconn was aiming for five percent of the global EV market by 2025.
Liu said one of its clients, Taiwanese automaker Luxgen, had received 15,000 customer pre-orders in under two days for its N7 car, which is based on the Foxconn Model C unveiled last year.
He added that various models will be put into production in Taiwan, Thailand and the United States while the company is also eyeing cooperation with Indonesia and India, without providing details.
Foxconn has also started building electric vehicles for Lordstown Motors after completing its purchase of a former General Motors plant in Lordstown, Ohio in May.
This month, it signed a memorandum of understanding with US-based INDIEV Inc to build the first INDI One prototype EV at its Ohio facility.
Its partners also include Fisker, one of a host of US-based electronic car startups hoping to someday challenge Tesla's supremacy.
Fisker has recently reaffirmed plans to have Foxconn build its upcoming Fisker Pear model at the Ohio factory starting in 2024.
It has been widely reported for years that Apple has a secret electronic car project, something Foxconn could be in an ideal place to partner on given its existing relationship with the California-based giant.
WhatsApp brings two new updates for users
Meta-owned WhatsApp is bringing yet another update for users, allowing them to share screens during a video call, WaBetaInfo reported Saturday.
According to the WhatsApp updates tracking website, the instant messaging app is releasing a screen-sharing feature as well as a new placement for tabs within the bottom navigation bar.
The new feature is available to some beta testers for now but will be rolled out to more people over the coming days.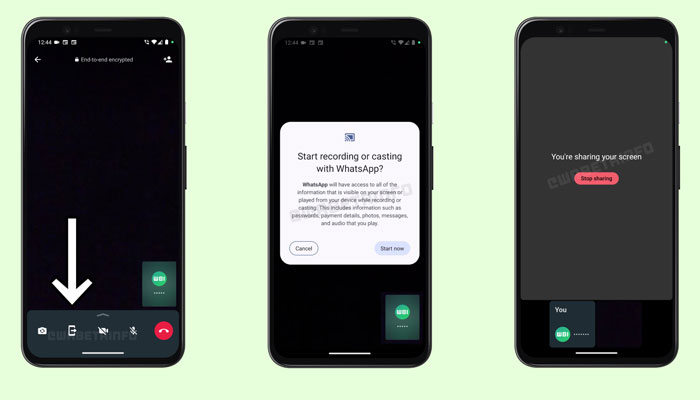 Earlier, WhatsApp brought changes to voice and video calls by improving them. It also introduced changes for the missed calls in terms of colour for the Android version of the app.
Once you click the new icon in the call control view, you will be able to share your screen with the other individual. Your screen will be recorded and shared.
Old versions of Android might not be able to use this feature. Moreover, this will not work in large group calls as well as those using outdated versions of the app.
Users will be able to have full control as they can stop sharing the screen anytime they want to. Also, this feature will only enable with your consent.
Moreover, users might see minor changes in the navigation bar at the bottom with tabs being rearranged in a certain manner. "Specifically, some users may now see the tabs within the bottom navigation bar in this order: Chats, Calls, Communities, and Status," said WhatsApp watcher.
Microsoft's Brad Smith casts concerns over deep-fake technology
Amid the fast development of artificial intelligence (AI) and experts coming forth voicing their concern over the pace of technology, Microsoft President Brad Smith said Thursday that he was worried about deep fakes, realistic-looking but false content.
During his speech in Washington on the topic of how AI should be regulated he called for steps to ensure that people know when a photo or video is real and when it is generated by AI, potentially for ill objects.
The experts have been concerned about the technology that boosted after the release of OpenAI's ChatGPT — a human-like AI-powered chatbot capable of writing human responses.
Smith said: "We're going have to address the issues around deep fakes. We're going to have to address in particular what we worry about most foreign cyber influence operations, the kinds of activities that are already taking place by the Russian government, the Chinese, the Iranians."
"We need to take steps to protect against the alteration of legitimate content with an intent to deceive or defraud people through the use of AI."
Smith also called for licensing for the most critical forms of AI with "obligations to protect the security, physical security, cybersecurity, national security."
"We will need a new generation of export controls, at least the evolution of the export controls we have, to ensure that these models are not stolen or not used in ways that would violate the country's export control requirements," he underlined.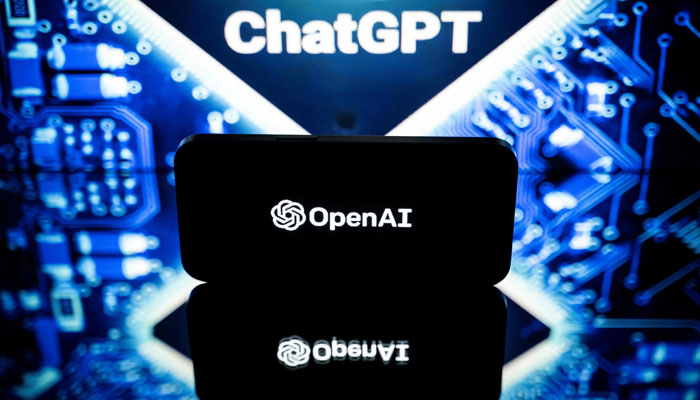 Legislators in Washington have been struggling to find solutions regarding how to best regulate the as the tech giants like Microsoft and Google have jumped into incorporating the technology into their products.
CEO Open AI Sam Altman last week told a Senate panel in his first appearance before Congress that the use of AI interfering with election integrity is a "significant area of concern", adding that it needs regulation.
Altman, whose OpenAI start-up is backed by Microsoft, also called for global cooperation on AI and incentives for safety compliance.
Smith further argued also in his blog post, Thursday, that people "needed to be held accountable for any problems caused by AI," urging lawmakers to ensure that "safety brakes be put on AI used to control the electric grid, water supply and other critical infrastructure so that humans remain in control."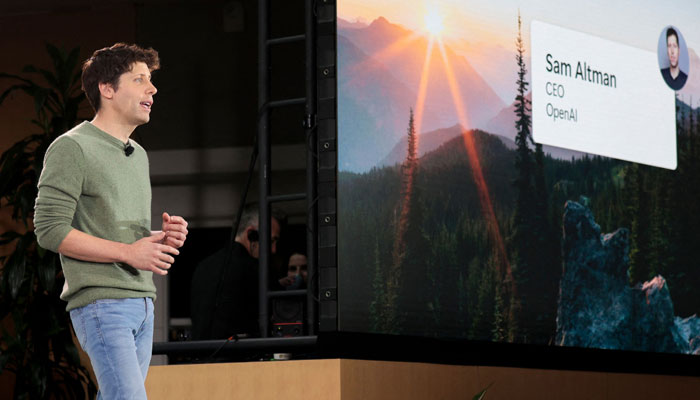 He also suggested the use of a "Know Your Customer"-style system for developers of powerful AI models to "keep tabs on how their technology is used and to inform the public of what content AI is creating so they can identify faked videos."
Back in March, hundreds of researchers, CEOs and tech leaders including Tesla owner Elon Musk signed an open letter that voiced concerns over the "profound risks" AI technology poses to society and humanity.
"AI systems with human-competitive intelligence can pose profound risks to society and humanity," said the open letter.
"Powerful AI systems should be developed only once we are confident that their effects will be positive and their risks will be manageable.
WhatsApp to rollout three new shortcuts soon
Meta-owned instant messaging app, WhatsApp, is working on a redesigned settings page that includes three new shortcuts, WABetainfo reported on Friday.
The under-development feature — through which users will be able to experiment with an improved experience while navigating through the app settings — will be available to users in the future update of the app.
The preview, shared by WABetainfo, showed that the enhanced interface presents three new shortcuts: profile, privacy, and contacts.
"WhatsApp plans to introduce the starred message shortcut — which is already available on WhatsApp for iOS — within the app settings," the WhatsApp news tracker reported.
WhatsApp will reorganise the settings section to make the options easier to access. "It is worth noting that WhatsApp also plans to introduce a new shortcut within the chat list to open the app settings quickly," it was learnt.
When this shortcut will be enabled in the future, users will be able to experiment with the new interface of the app settings.
WABetainfo also reported that the instant messaging app is working on a feature to set up a WhatsApp username.
"WhatsApp is working on a username feature, allowing users to choose unique usernames for their accounts," the news tracker stated, adding that this feature is currently in development and not yet visible.
With the ability to choose a username, WhatsApp users will have the opportunity to add another layer of privacy to their accounts.
"This means that instead of relying solely on phone numbers to identify contacts, users will be able to opt for a unique and memorable username: by allowing users to choose usernames, WhatsApp may offer users the ability to reach other people by entering a username within the app, without knowing their phone numbers," WABetainfo said.
Although this feature is still in development, it is expected that it may allow users to communicate with businesses privately, thus safeguarding their phone numbers, or perhaps their usage will be even more extensive, allowing private communication with any user.