Instagram to move towards video content, continue to support photos
Adam Mosseri's statement comes after negative feedback from celebrities Kylie Jenner and Kim Kardashian.
"Now, I want to be clear, we're going to continue to support photos," he says.
Mosseri adds that "I do believe that more and more of Instagram is going to become video over time".
---
The CEO of Instagram Adam Mosseri revealed that the application will shift towards video content over time, however, it will continue to support photos as well.
Mosseri's statement came following the negative feedback from celebrities Kylie Jenner and Kim Kardashian, saying "make Instagram, Instagram again" and that it was becoming more like the famous video-sharing application TikTok.
"Now, I want to be clear, we're going to continue to support photos. It's a part of our heritage," Mosseri said in the video message on Twitter. 
"That said, I need to be honest, I do believe that more and more of Instagram is going to become video over time. We see this even if we change nothing," he added.
Giving a clarification over concerns from the users, Mosseri said that the "Full-Screen Feed" is a test for a few percentages of people and it is not just for videos, but for photos too.
However, he said that this feature is "not yet good".
"We have to take it to a good place if we're going to ship it to the rest of the Instagram community," added the CEO.
Study reveals how an ancient beast failed to survive millions of years ago
In a new revelation about the extinction of species from the earth roughly 252 million years ago, scientists said that the fossils excavated in South Africa provide insight into predators that over multiple generations migrated halfway around the world and ultimately failed to survive, reported Reuters.
It is believed that the mass extinction occurred due to global warming started after calamitous volcanism in Siberia and dooming perhaps 90% of species.
The extinction event that occurred even before the wiping out of dinosaurs — 66 million years ago — remained there for a longer time with species perishing one by one as conditions worsened.
This beast, a tiger-sized, sabre-toothed mammal forerunner called Inostrancevia, had been known only from fossils unearthed in Russia's northwestern corner bordering the Arctic Sea until new remains were discovered at a farm in central South Africa.
The research reveals that "the new fossils suggest that Inostrancevia left its place of origin and trekked over time — maybe hundreds or thousands of years — about 7,000 miles across Earth's ancient supercontinent Pangaea at a time when today's continents were united."
The findings of the research were published in the journal Current Biology.
The researchers noted that "Inostrancevia filled the ecological niche of a top predator in South Africa left vacant after four other species already had vanished."
Paleontologist Christian Kammerer of the North Carolina Museum of Natural Sciences and the lead author of the study said: "However, it did not survive long. Inostrancevia and all of its closest relatives disappeared in the mass extinction called the Great Dying."
"So, they have no living descendants, but they are a member of the larger group called synapsids, which includes mammals as living representatives," Kammerer added.
Inostrancevia is part of a collection of animals called protomammals that combine reptile-like and mammal-like features.
The research estimated that it was 10-13 feet (3-4 meters) long, roughly the size of a Siberian tiger, but with a proportionally larger and elongated skull as well as enormous, blade-like canine teeth.
"I suspect these animals primarily killed prey with their sabre-like canine fangs and either carved out chunks of meat with the serrated incisors or, if it was small enough, swallowed the prey whole," Kammerer said.
"Inostrancevia's body had an unusual posture typical of protomammals, not quite sprawling like a reptile or erect like a mammal but something in between, with sprawled forelimbs and mostly erect hind limbs. It also lacked the mammalian facial musculature and would not have produced milk," according to the scientists.
"Whether these animals were furry or not remains an open question," Kammerer said.
"They tend to take a relatively long time to mature and have few offspring. When ecosystems are disrupted and prey supplies are reduced or available habitat is limited, top predators are disproportionately affected," Kammerer said.
The researchers see similar conditions between the Permian crisis and today's human-induced climate change.
"The hardship these species faced was a direct result of a global-warming climate crisis, so they really had no choice but to adapt to it or go extinct. This is clear by evidence of their brief perseverance in spite of these conditions, but eventually, they disappeared one by one," said palaeontologist and study co-author Pia Viglietti of the Field Museum in Chicago.
"Unlike our Permian predecessors," Viglietti added, "we actually have the ability to do something to prevent this kind of ecosystem crisis from happening again."
WhatsApp brings two new updates for users
Meta-owned WhatsApp is bringing yet another update for users, allowing them to share screens during a video call, WaBetaInfo reported Saturday.
According to the WhatsApp updates tracking website, the instant messaging app is releasing a screen-sharing feature as well as a new placement for tabs within the bottom navigation bar.
The new feature is available to some beta testers for now but will be rolled out to more people over the coming days.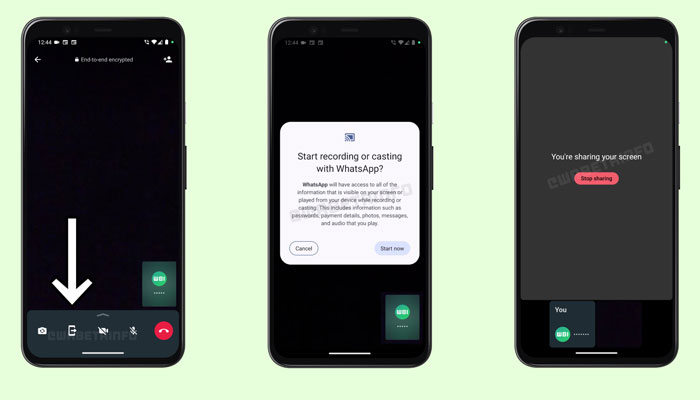 Earlier, WhatsApp brought changes to voice and video calls by improving them. It also introduced changes for the missed calls in terms of colour for the Android version of the app.
Once you click the new icon in the call control view, you will be able to share your screen with the other individual. Your screen will be recorded and shared.
Old versions of Android might not be able to use this feature. Moreover, this will not work in large group calls as well as those using outdated versions of the app.
Users will be able to have full control as they can stop sharing the screen anytime they want to. Also, this feature will only enable with your consent.
Moreover, users might see minor changes in the navigation bar at the bottom with tabs being rearranged in a certain manner. "Specifically, some users may now see the tabs within the bottom navigation bar in this order: Chats, Calls, Communities, and Status," said WhatsApp watcher.
Microsoft's Brad Smith casts concerns over deep-fake technology
Amid the fast development of artificial intelligence (AI) and experts coming forth voicing their concern over the pace of technology, Microsoft President Brad Smith said Thursday that he was worried about deep fakes, realistic-looking but false content.
During his speech in Washington on the topic of how AI should be regulated he called for steps to ensure that people know when a photo or video is real and when it is generated by AI, potentially for ill objects.
The experts have been concerned about the technology that boosted after the release of OpenAI's ChatGPT — a human-like AI-powered chatbot capable of writing human responses.
Smith said: "We're going have to address the issues around deep fakes. We're going to have to address in particular what we worry about most foreign cyber influence operations, the kinds of activities that are already taking place by the Russian government, the Chinese, the Iranians."
"We need to take steps to protect against the alteration of legitimate content with an intent to deceive or defraud people through the use of AI."
Smith also called for licensing for the most critical forms of AI with "obligations to protect the security, physical security, cybersecurity, national security."
"We will need a new generation of export controls, at least the evolution of the export controls we have, to ensure that these models are not stolen or not used in ways that would violate the country's export control requirements," he underlined.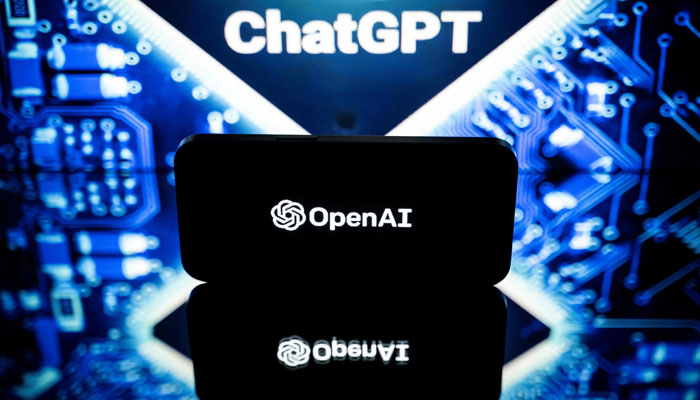 Legislators in Washington have been struggling to find solutions regarding how to best regulate the as the tech giants like Microsoft and Google have jumped into incorporating the technology into their products.
CEO Open AI Sam Altman last week told a Senate panel in his first appearance before Congress that the use of AI interfering with election integrity is a "significant area of concern", adding that it needs regulation.
Altman, whose OpenAI start-up is backed by Microsoft, also called for global cooperation on AI and incentives for safety compliance.
Smith further argued also in his blog post, Thursday, that people "needed to be held accountable for any problems caused by AI," urging lawmakers to ensure that "safety brakes be put on AI used to control the electric grid, water supply and other critical infrastructure so that humans remain in control."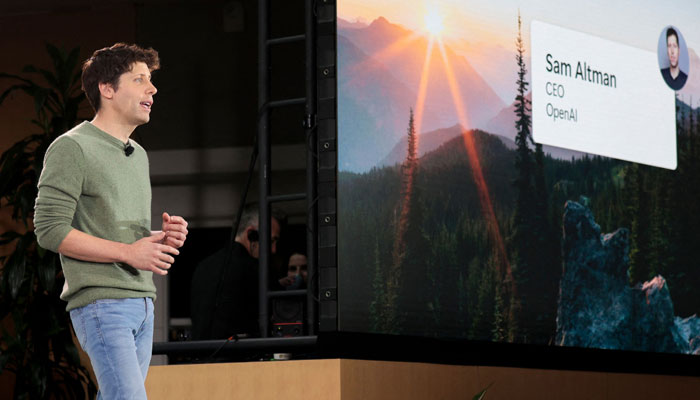 He also suggested the use of a "Know Your Customer"-style system for developers of powerful AI models to "keep tabs on how their technology is used and to inform the public of what content AI is creating so they can identify faked videos."
Back in March, hundreds of researchers, CEOs and tech leaders including Tesla owner Elon Musk signed an open letter that voiced concerns over the "profound risks" AI technology poses to society and humanity.
"AI systems with human-competitive intelligence can pose profound risks to society and humanity," said the open letter.
"Powerful AI systems should be developed only once we are confident that their effects will be positive and their risks will be manageable.