EU needs to 'speed up work on AI laws'
BERLIN: The European Union needs to speed up work on artificial intelligence (AI) regulation, Commission vice president Margrethe Vestager said Monday, as policymakers wrestle with the risks from the emergent technology.
"There is no time to waste" on passing rules to control the use of AI, Vestager told reporters in Berlin.
The European Commission put forward regulatory proposals in early 2021, but progress on the legislation has been slow.
EU member states set out their views on the Commission's ideas at the end of 2022, while MEPs will put the matter to an initial vote in committee in Strasbourg on Thursday.
The Parliament's opinion should be confirmed in a plenary vote in June, before negotiations between the EU's institutions begin in earnest.
"What I think is important is speed. We really need our legislation to get in place," Vestager said.
"I really hope that we can have the first meeting of the political negotiation before summer so that we can end it this year."
The arrival of new AI tools such as ChatGPT has reinvigorated the debate over regulation and spurred a response from governments.
ChatGPT can generate essays, poems and conversations from the briefest of prompts, and has proved itself capable of passing some tough exams.
But it has been dogged by concerns that its abilities could lead to widespread cheating in schools or supercharge disinformation on the web.
The chatbot can only function if it is trained on vast datasets, raising concerns about where its maker OpenAI gets its data and how that information is handled.
Italy temporarily banned the programme in March over allegations its data-gathering broke privacy laws, while French and German regulators have opened their own probes.
"When it comes to artificial intelligence like ChatGPT it will also be caught by the (EU's) AI Act," Vestager said.
The proposed legislation is "future proof" because it targets the uses of AI, not the specific technologies behind it, Vestager said.
The EU's draft rules outlaw certain uses such as "generalised surveillance", while companies must authorise themselves for other "high-risk" uses, such as facial recognition.
YouTube Shorts joins AI race with new 'Dream Screen' feature. But how does it work?
YouTube on Thursday announced a new feature on its short-form video platform Shorts, called Dream Screen, which enables users to create unique videos using AI tools.
YouTube CEO Neal Mohan, during the company's live event "Made on YouTube," revealed that users can use the AI feature to create an AI-generated video or image in YouTube Shorts by simply typing in the desired background.
Mohan demonstrated how this works by typing in "a panda drinking coffee" to show how the video image appears on the screen.
The company offered further examples as well, such as underwater castles or things you could have dreamed about, like dragons or sci-fi moonrises.
Mohan expressed his belief that the technology will enable more people to publish on YouTube without feeling as though they need a whole production studio or a thorough understanding of YouTube analytics, TechCrunch reported.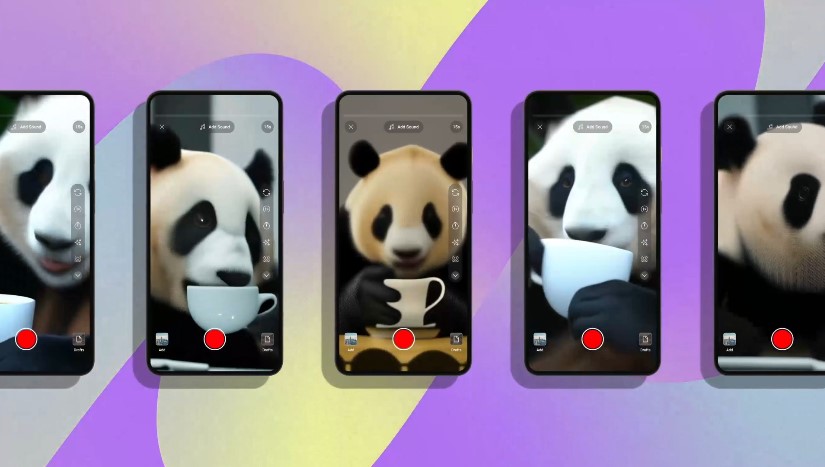 Over 70 billion daily views are currently being averaged on the Shorts platform, up from 50 billion in January and the biggest video-creating app anticipates that these figures will rise even higher with AI.
"At YouTube, we want to make it easier for everyone to feel like they can create and we believe generative AI will make that possible," said Mohan.
The feature is currently being presented to a small group of artists, and it will presumably then go live early next year.
According to YouTube, in the future, the tool will allow users to enter ideas for how to alter or remix their content in order to create entirely new and unique videos.
What you should know about asteroid sample landing Earth soon?
Researchers have been waiting on Earth to receive the biggest asteroid sample which will be sent from space by Nasa's OSIRIS-Rex probe, as astronomers are gaining more understanding about the evolution of the solar system and the alien rocks that are to impact our planet in future.
Origins, Spectral Interpretation, Resource Identification, Security-Regolith Explorer (OSIRIS-Rex) will be releasing a sample of the Bennu asteroid which is likely to touch down in Utah weighing an estimated 8.8 ounces.
The event will be live-streamed starting at 10am ET Sunday.
The capsule is likely to enter Earth's atmosphere at 10:42am ET, with a speed of about 27,650 miles per hour (44,498 kilometres per hour), landing 13 minutes later.
The probe — launched in 2016 — will continue its space journey in the solar system to collect further information about asteroid named Apophis.
The samples from space may assist scientists to gain more insight into the origins and evolution of the solar system as asteroids are the "leftovers" from those early days 4.5 billion years ago.
The analysis will also help gain more insight into Bennu, which is expected to hit Earth in the future.
After surveying the Bennu — a rubble-pile asteroid shaped like a spinning top, is about one-third of a mile (500 meters) wide and composed of rocks held together by gravity.
During the sample collection, OSIRIS-REx went 1.6 feet (0.5 meters) deep into the surface — loosely packed — of the asteroid.
After saying goodbye to Bennu in May 2021, Nasa's probe has been on its way to Earth, circling the sun twice so it can fly by Earth at the right time to release the sample.
The capsule will land within an area of 36 miles by 8.5 miles on the Defense Department's Utah Test and Training Range.
Sandra Freund, OSIRIS-REx program manager at Lockheed Martin Space, said: "Parachutes will deploy to slow the capsule to a gentle touchdown at 11 miles per hour, and recovery teams will be standing by to retrieve the capsule once it is safe to do so."
Details about the sample, after undergoing the necessary process will be revealed through a Nasa broadcast from Johnson on October 11.
According to scientists, carbonaceous asteroids such as Bennu crashed into Earth early during their formation, delivering elements like water.
"We're looking for clues as to why Earth is a habitable world — this rare jewel in outer space that has oceans and has a protective atmosphere," said Dante Lauretta, OSIRIS-REx principal investigator at the University of Arizona in Tucson.
"We think all of those materials were brought by these carbon-rich asteroids very early in our planetary system formation."
"We believe that we're bringing back that kind of material, literally maybe representatives of the seeds of life that these asteroids delivered at the beginning of our planet that led to this amazing biosphere, biological evolution and to us being here today," Lauretta added.
Google supercharges Bard as OpenAI's ChatGPT leads chatbot race
Alphabet Inc's Google announced on Tuesday that Bard, its generative artificial intelligence, is being equipped with the capability to fact-check responses and analyse users' personal Google data, CNN reported.
This move is part of Google's efforts to keep up with the popularity of ChatGPT.
The debut of ChatGPT, a chatbot developed by Microsoft-backed OpenAI, last year triggered a competitive race within the tech industry to provide consumers with access to generative AI technology.
At the time, ChatGPT became the fastest-growing consumer application in history and currently ranks among the top 30 websites globally.
However, Bard hasn't experienced the same level of success.
In August, it received 183 million visits, which is only 13% of what ChatGPT received, according to Similarweb, a website analytics firm.
To make headway in the rapidly evolving AI landscape, Google is introducing Bard Extensions, allowing users to import their data from other Google products.
For example, users can request Bard to search their files in Google Drive or provide a summary of their Gmail inbox.
For now, Bard users will only be able to pull information in from Google apps, but Google is working with external companies to connect their applications to Bard in the future, Google senior product director Jack Krawczyk said.
Another new feature in Bard seeks to alleviate a nagging problem for generative AI: inaccurate responses known as "hallucinations".
Bard users will be able to see which parts of Bard's answers differ from and agree with Google search results.
"We are presenting (Bard) in a way that it admits when it's not confident," Krawczyk said, explaining that the intention is to build users' trust in generative AI by holding Bard accountable.
A third new feature allows users to invite others into Bard conversations.