Microsoft's Brad Smith casts concerns over deep-fake technology
Amid the fast development of artificial intelligence (AI) and experts coming forth voicing their concern over the pace of technology, Microsoft President Brad Smith said Thursday that he was worried about deep fakes, realistic-looking but false content.
During his speech in Washington on the topic of how AI should be regulated he called for steps to ensure that people know when a photo or video is real and when it is generated by AI, potentially for ill objects.
The experts have been concerned about the technology that boosted after the release of OpenAI's ChatGPT — a human-like AI-powered chatbot capable of writing human responses.
Smith said: "We're going have to address the issues around deep fakes. We're going to have to address in particular what we worry about most foreign cyber influence operations, the kinds of activities that are already taking place by the Russian government, the Chinese, the Iranians."
"We need to take steps to protect against the alteration of legitimate content with an intent to deceive or defraud people through the use of AI."
Smith also called for licensing for the most critical forms of AI with "obligations to protect the security, physical security, cybersecurity, national security."
"We will need a new generation of export controls, at least the evolution of the export controls we have, to ensure that these models are not stolen or not used in ways that would violate the country's export control requirements," he underlined.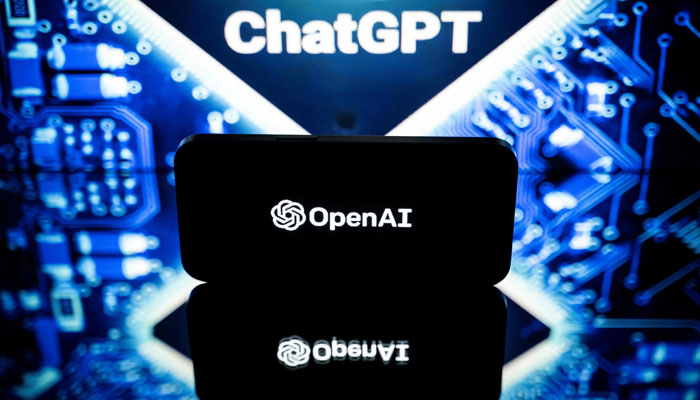 Legislators in Washington have been struggling to find solutions regarding how to best regulate the as the tech giants like Microsoft and Google have jumped into incorporating the technology into their products.
CEO Open AI Sam Altman last week told a Senate panel in his first appearance before Congress that the use of AI interfering with election integrity is a "significant area of concern", adding that it needs regulation.
Altman, whose OpenAI start-up is backed by Microsoft, also called for global cooperation on AI and incentives for safety compliance.
Smith further argued also in his blog post, Thursday, that people "needed to be held accountable for any problems caused by AI," urging lawmakers to ensure that "safety brakes be put on AI used to control the electric grid, water supply and other critical infrastructure so that humans remain in control."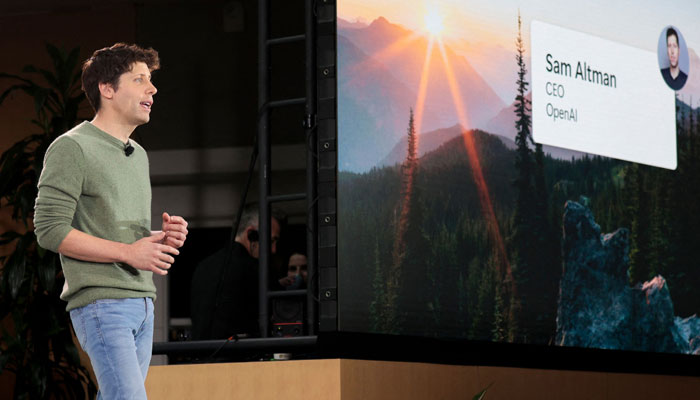 He also suggested the use of a "Know Your Customer"-style system for developers of powerful AI models to "keep tabs on how their technology is used and to inform the public of what content AI is creating so they can identify faked videos."
Back in March, hundreds of researchers, CEOs and tech leaders including Tesla owner Elon Musk signed an open letter that voiced concerns over the "profound risks" AI technology poses to society and humanity.
"AI systems with human-competitive intelligence can pose profound risks to society and humanity," said the open letter.
"Powerful AI systems should be developed only once we are confident that their effects will be positive and their risks will be manageable.
YouTube Shorts joins AI race with new 'Dream Screen' feature. But how does it work?
YouTube on Thursday announced a new feature on its short-form video platform Shorts, called Dream Screen, which enables users to create unique videos using AI tools.
YouTube CEO Neal Mohan, during the company's live event "Made on YouTube," revealed that users can use the AI feature to create an AI-generated video or image in YouTube Shorts by simply typing in the desired background.
Mohan demonstrated how this works by typing in "a panda drinking coffee" to show how the video image appears on the screen.
The company offered further examples as well, such as underwater castles or things you could have dreamed about, like dragons or sci-fi moonrises.
Mohan expressed his belief that the technology will enable more people to publish on YouTube without feeling as though they need a whole production studio or a thorough understanding of YouTube analytics, TechCrunch reported.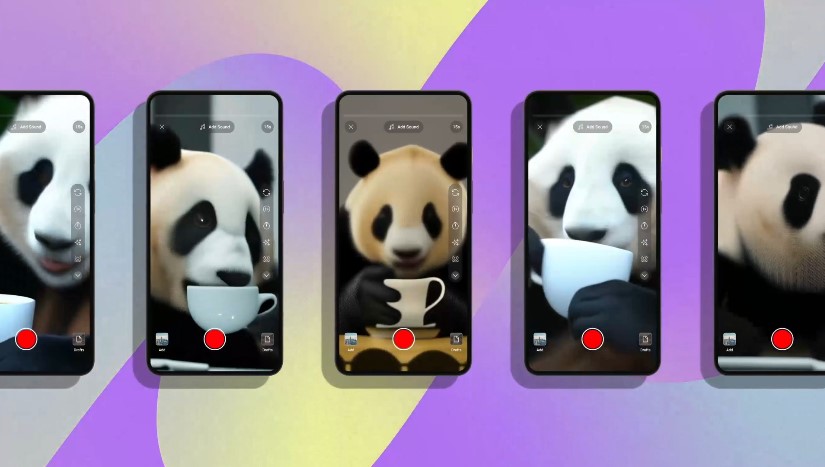 Over 70 billion daily views are currently being averaged on the Shorts platform, up from 50 billion in January and the biggest video-creating app anticipates that these figures will rise even higher with AI.
"At YouTube, we want to make it easier for everyone to feel like they can create and we believe generative AI will make that possible," said Mohan.
The feature is currently being presented to a small group of artists, and it will presumably then go live early next year.
According to YouTube, in the future, the tool will allow users to enter ideas for how to alter or remix their content in order to create entirely new and unique videos.
What you should know about asteroid sample landing Earth soon?
Researchers have been waiting on Earth to receive the biggest asteroid sample which will be sent from space by Nasa's OSIRIS-Rex probe, as astronomers are gaining more understanding about the evolution of the solar system and the alien rocks that are to impact our planet in future.
Origins, Spectral Interpretation, Resource Identification, Security-Regolith Explorer (OSIRIS-Rex) will be releasing a sample of the Bennu asteroid which is likely to touch down in Utah weighing an estimated 8.8 ounces.
The event will be live-streamed starting at 10am ET Sunday.
The capsule is likely to enter Earth's atmosphere at 10:42am ET, with a speed of about 27,650 miles per hour (44,498 kilometres per hour), landing 13 minutes later.
The probe — launched in 2016 — will continue its space journey in the solar system to collect further information about asteroid named Apophis.
The samples from space may assist scientists to gain more insight into the origins and evolution of the solar system as asteroids are the "leftovers" from those early days 4.5 billion years ago.
The analysis will also help gain more insight into Bennu, which is expected to hit Earth in the future.
After surveying the Bennu — a rubble-pile asteroid shaped like a spinning top, is about one-third of a mile (500 meters) wide and composed of rocks held together by gravity.
During the sample collection, OSIRIS-REx went 1.6 feet (0.5 meters) deep into the surface — loosely packed — of the asteroid.
After saying goodbye to Bennu in May 2021, Nasa's probe has been on its way to Earth, circling the sun twice so it can fly by Earth at the right time to release the sample.
The capsule will land within an area of 36 miles by 8.5 miles on the Defense Department's Utah Test and Training Range.
Sandra Freund, OSIRIS-REx program manager at Lockheed Martin Space, said: "Parachutes will deploy to slow the capsule to a gentle touchdown at 11 miles per hour, and recovery teams will be standing by to retrieve the capsule once it is safe to do so."
Details about the sample, after undergoing the necessary process will be revealed through a Nasa broadcast from Johnson on October 11.
According to scientists, carbonaceous asteroids such as Bennu crashed into Earth early during their formation, delivering elements like water.
"We're looking for clues as to why Earth is a habitable world — this rare jewel in outer space that has oceans and has a protective atmosphere," said Dante Lauretta, OSIRIS-REx principal investigator at the University of Arizona in Tucson.
"We think all of those materials were brought by these carbon-rich asteroids very early in our planetary system formation."
"We believe that we're bringing back that kind of material, literally maybe representatives of the seeds of life that these asteroids delivered at the beginning of our planet that led to this amazing biosphere, biological evolution and to us being here today," Lauretta added.
Google supercharges Bard as OpenAI's ChatGPT leads chatbot race
Alphabet Inc's Google announced on Tuesday that Bard, its generative artificial intelligence, is being equipped with the capability to fact-check responses and analyse users' personal Google data, CNN reported.
This move is part of Google's efforts to keep up with the popularity of ChatGPT.
The debut of ChatGPT, a chatbot developed by Microsoft-backed OpenAI, last year triggered a competitive race within the tech industry to provide consumers with access to generative AI technology.
At the time, ChatGPT became the fastest-growing consumer application in history and currently ranks among the top 30 websites globally.
However, Bard hasn't experienced the same level of success.
In August, it received 183 million visits, which is only 13% of what ChatGPT received, according to Similarweb, a website analytics firm.
To make headway in the rapidly evolving AI landscape, Google is introducing Bard Extensions, allowing users to import their data from other Google products.
For example, users can request Bard to search their files in Google Drive or provide a summary of their Gmail inbox.
For now, Bard users will only be able to pull information in from Google apps, but Google is working with external companies to connect their applications to Bard in the future, Google senior product director Jack Krawczyk said.
Another new feature in Bard seeks to alleviate a nagging problem for generative AI: inaccurate responses known as "hallucinations".
Bard users will be able to see which parts of Bard's answers differ from and agree with Google search results.
"We are presenting (Bard) in a way that it admits when it's not confident," Krawczyk said, explaining that the intention is to build users' trust in generative AI by holding Bard accountable.
A third new feature allows users to invite others into Bard conversations.